---
Home -- Fi's X-Rays -- Dare to Dream Video -- Learning To Stand Video -- Fi's Fund
---
NEWSFLASH:
To see video footage of what she has been up to during her first few weeks of rehab, head on over to Fi's Fund.
NEWSFLASH:
Fi's Fund has almost reached its target of £20,000 - see the main Fi's Fund website for more information.
---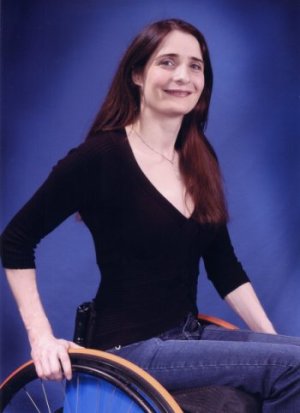 Hi
This website was set up when I went into hospital for spinal surgery back in 2005 to keep friends and family up to date with how I was getting on. I managed to get regular updates on here while I was in and out of hospital in early 2005 and again during short stays in December 2006 and March 2006, but between those dates, and since then, work and other committments have taken over and I've been very poor at getting updates on here.
Hopefully this is going to change again over the next few months as I am embarking on 12 weeks of intensive rehabilitation at Physability in Stroud, Gloucester. I hope to get regular updates posted on this site to let you all know how it is going, and I hope you will all enjoy reading about it.
Love Fi
To see the daily updates and photos that were taken during this time click on the links below.
Latest updates - Updates from Fi's Summer of Physiotherapy at Physability in Stroud, Gloucester

[an error occurred while processing this directive]

Read more in Fi's Summer of Physiotherapy diary
---
Contact Fiona at fiona@dare-to-dream.co.uk for more information about this site.
© Copyright Fiona Neale 2007.